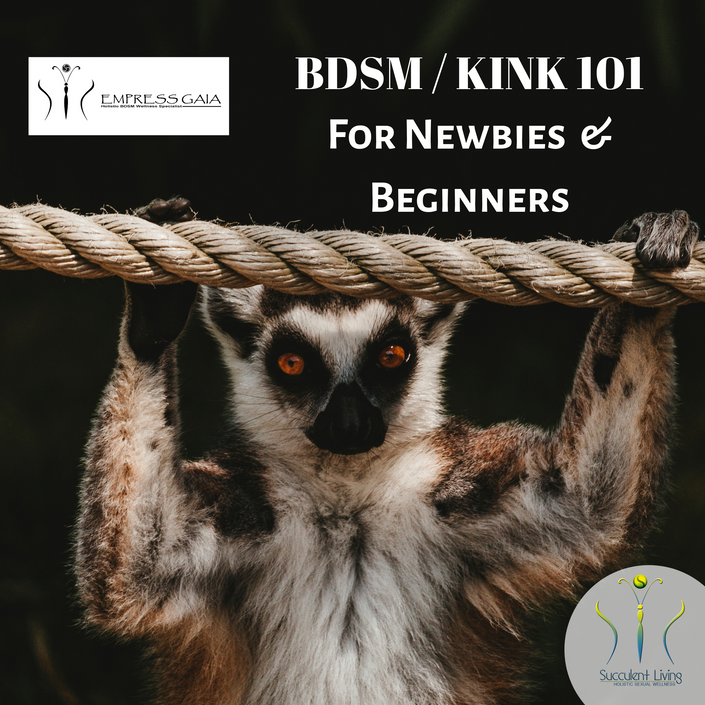 BDSM and Kink 101- Self Study online course
For Beginners ; Discover the how's, why's and what's of BDSM. Learn about safety on all levels physically, emotionally and psychologically
Watch Promo
Enroll in Course
Have you ever been curious about what BDSM and KINK is all about?
Do you have deep, dark sexual desires that you are afraid to share with others?
Do you feel like a freak because of what turns you on?
Is your sex life boring?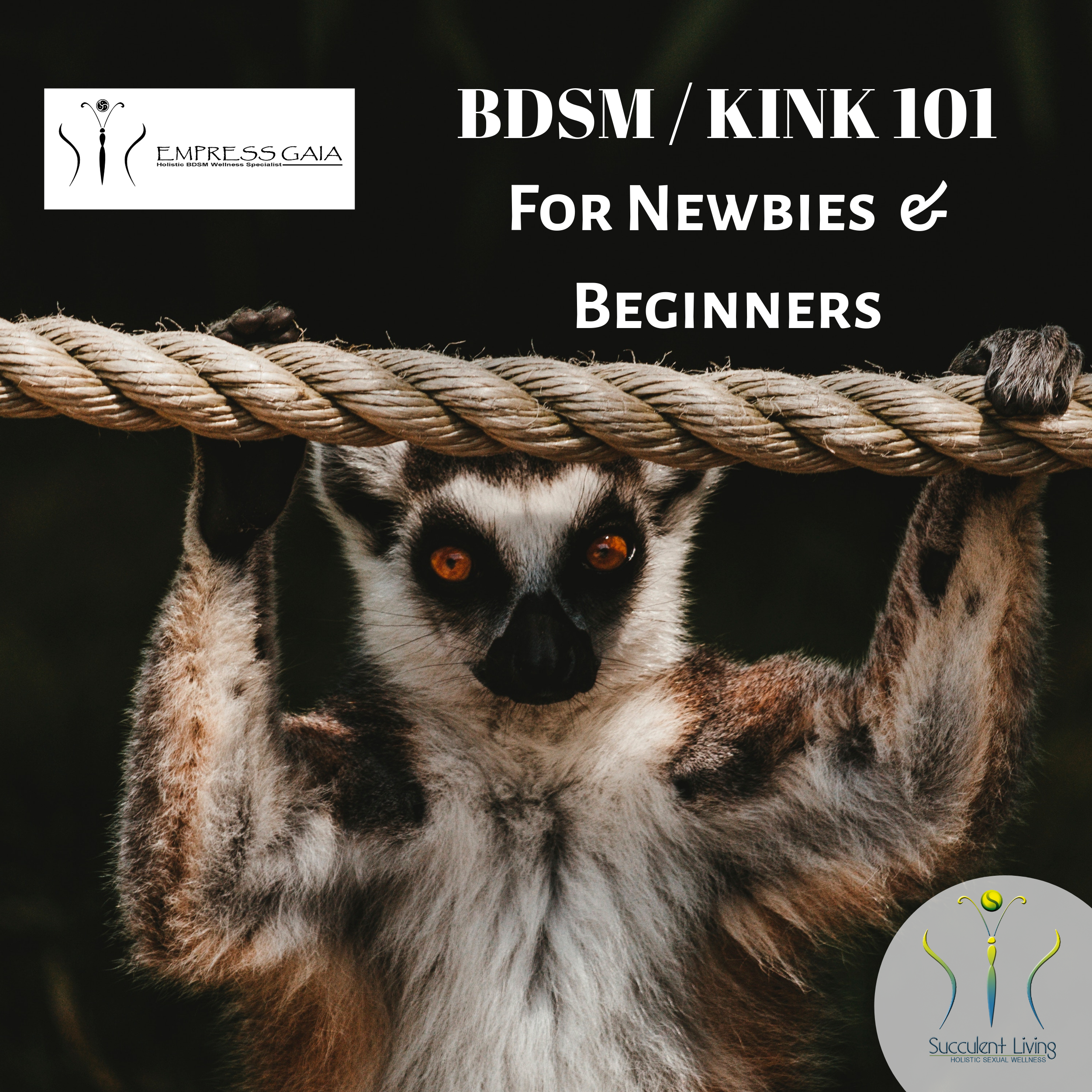 Then BDSM & KINK 101 - Self- Study online course is for you! Come discover that you are not alone, or a freak, and completely normal. Let Empress Gaia Morrissette take you on a once in a lifetime journey, holding your hand each step of the way, on your path to sexual freedom. Gaia created this course because she sees clients everyday that have questions about BDSM/Kink and also how dangerous it can be if you don't know what you are doing... from minor injuries to death!!! There can be physical, emotional, and psychological harm both short and long term if you don't have the knowledge and support that is needed for these activities. The keys to having a wild and epic SEX life is safety, safety, safety first and Consent!!! It is important that you understand that some BDSM /Kink play can be awesome, transformational, and deeply intimate if set up right with the proper boundaries and skill sets. Gaia will take you on an adventure that will give you all the tools, knowledge, and skills you will need to let your freak flag fly without harm and with self-acceptance!!!

---
Here are a few of the topics that we will be exploring

Class 1: What is BDSM and Kink
Class 2: Safety , Communication , Power exchange
Class 3: Props/toys/tools
Class 4: Role play and Hard limits list
Class 5: Impact Play and Safety
Class 6: Bondage and Sensory Play
Class 7-Hard limits and contracts and finding a play partner
There are so many awesome side effects of exploring and embracing your kinky side. Here are just a couple of examples; When you understand power exchange in the bedroom, you now better navigate all other relationships in your life with ease. To be a kick ass play partner in the bedroom you have to become a communication ninja, which allows you to use your new communication skills to help you with work, family and friendship.
Course details: Seven - 2 hour pre-recorded videos of guided class. Tons of bonus content , videos and resources .You will have lifetime access to the workbook, bonus content, resources, and any future course upgrades.It is a self study online course So you can do it at your own pace! You dont have to wears pants if you dont want to!


Investment: All prices are in Canadian Dollars : $597.00 or 4 Monthly payments of $170.00
We cant wait for you to come play! Once you enroll in this EPIC Course, you can get started right away . Also you can also visit Gaia at www.succulentliving.com and www.empressgaia.com for extra support and more education while you wait!

Your Instructor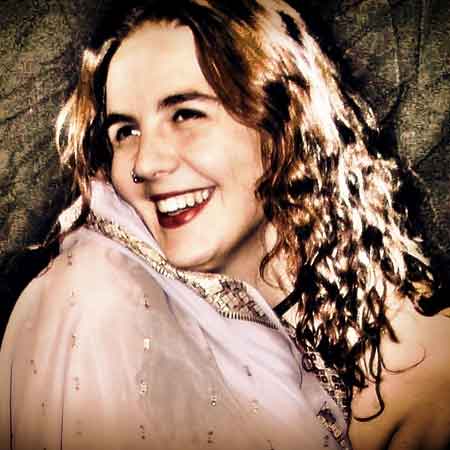 As a very Orgasmic Goddess I love everything to do with human sexuality both personally and professionally. I have spent my life in search of daily epic orgasmic pleasure, and quest toward a deeper understanding of human desire both physically and psychologically…
Human sexuality is my life. I eat, sleep and breathe it.
My personal sexual journey has allowed me discover that I am a kinky slut. BDSM and many forms of sexual exploration have enable me to truly love and accept all of my sexual desire, kinks and aspects. I have discovered that I long and crave to be worshiped. There is a burning need inside me to own and dominate. I truly am Healthy Ethical Sadist. I am blissfully delighted to laugh at the discomfort of others (evil laugh… HAHAHA!).
I am deeply passionate about supporting others on their journey of self-discovery, self-acceptance and expression of their deeper, darker sexuality. It excites me to guide, teach and make others become the best version of themselves. One of the many ways that I do this in the world is through the use of BDSM. . www.empressgaia.com
Here is the more Vanilla Gaia Morrissette, has dedicated her life to making the world a happier, sexier, magickal and safer place for us all. She believes that the keys to a happy, healthy, wealthy, magickal and EPIC orgasmic life is; sexual wellness, embracing the human experience and letting go of Fear, Shame,Guilt and Self- Loathing. She is a world renowned Holistic Sexual Wellness Specialist, BDSM Wellness Specialist, Instructor, Published Author, International Speaker and founder of Succulent Living . She is also a High Priestess of Divine Sexuality and Guardian of Elemental Magicks while be a universal translater of Love and Light in the universe . Through her Sexual Wellness Coaching Private Practice; she makes pleasure safe, makes sex better and helps you take it to next level. Her philosophy is that for true Sexual Wellness to happen you must look at these 5 aspects: Play, Sensuality, Sexuality, Exploration and Sacred. Her published book: Stop! Drop! & Wiggle! explores the first aspect which is our foundation of Happiness: PLAY. She is also the founder and Department Head of the Sexual Wellness Coaching Certification Program at The Succulent Living Institute. Her education and training consist of, sexology, trauma recovery, life coaching, tantra training, sex coaching, and lots of practice in the areas of play, healing, and exploring. For more information about Gaia and her professional practice, please visit www.succulentliving.com.
Frequently Asked Questions
When does the course start and finish?
The course starts as soon as you enroll. You have a lifetime access
How long do I have access to the course?
How does lifetime access sound? After enrolling, you have unlimited access to this course for as long as you like - across any and all devices you own.
What if I am unhappy with the course?
We would never want you to be unhappy! If you are unsatisfied with your purchase after the 1st class you can receive a refund minus $50.00 Admin fee,