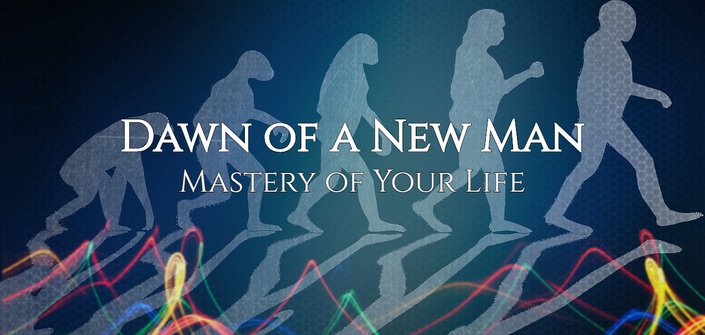 Dawn Of A New Man - Mastery Of Your Life ; Online program
Calling all men who are ready to redefine what it means to them to be a man in today's society
Watch Promo
Enroll in Course
Welcome to Dawn Of A New Man- Mastery of your life!

Guided Online 8 week course

Have you been thinking or feeling any of the following?:

---
Does it seem like you're living to meet someone else's expectations of you?
Are you growing tired of having to, or being told to, "man up"?
Do you feel inadequate or inferior compared to other men?
Have you been struggling with your confidence in bed, at home, or at work?
Do you notice any regret, guilt, or shame after your sexual encounters?
Have your sexual encounters become meaningless?
Are you holding on to any guilt or shame related to masturbation?
Is sleep the only thing happening in the bedroom?
You are not alone… Many men are dealing with the pressures and expectations of what it means to be a "Real Man" from society and even family and friends. These beliefs and expectations can affect and show up in all areas of your life; Health, Relationships, Sex, Money and Work. In this guided 8-week online course, we are going to break down and get rid of the bullshit that doesn't support you feeling good and even great about yourself, in a safe and non-judgemental space!
Here is what you can look forward to walking away with feeling and knowing:
Mastery of your life
You are the guy you always wanted to be
Confidence
Inner peace
Feeling alive, aware, awake
Leader
On the path of self-mastery
No needing to fix anything
Empowered, equipped to handle anything
Unapologetically horny
Superstar/rockstar in and out of the bedroom
Everything is easy, falling into place
"Dawn of a New Man - Mastery of Your Life" is guided learning and self discovery with your two epic and amazing instructors; Holistic Sexual Wellness Specialist Gaia Morrissette, does not have a penis but she speaks fluent guy and is one of the boys.. & Holistic Sexual Wellness Coach Lee Watson who has been on the journey of self discovery and reclaiming his divine masculine and kick ass inner man for over 4 years. You will gain the support and wisdom from these two instructors who have made it part of their life's mission to help men find and build their true happy, wealthy, healthy, and sexy life!
Here are some of the topics we will be covering:
Redefining what it means to be a man
Loving your cock "Don't wrestle with it, cuddle it"
Performance anxiety - Sexual, Love, Work, Family
Rejection, Real consent, No one is responsible
Stress management
Self-acceptance of the past (Guilt, shame, anger, fear)
Communication
"Who are you fucking and why are you doing it?"
We make a promise that this will be a respectful and safe space to learn, explore, and build new connections with other men that are respectful and on the path of self discovery, just like you! So if you have been uncomfortable sharing space with a group of guys, because of macho hierarchy bullshit, we promise that will not be allowed in this space. Everyone is equal and treated with respect. In this group learning experience you not only get access to Gaia's and Lee's knowledge and wisdom, but you get to learn from everyone else's knowledge, experiences, and wisdom as well. Every week you will have a 2-hour group online class and then you will have a 30 min accountability call with your assigned buddy that week. These midweek calls help to build connections and support one another in your education and learning. The accountability call is one of the favourite features for most students that attend Succulent Living Guided Courses.
Register today! As there is only limited space so don't miss out. As a bonus for taking action and not being afraid of making a commitment to yourself before Jan 1st , 2021 you will be given two epic bonuses:
Access to one Succulent Living Self Study Course of your choice ($175- $597 value) Exception- Pleasure Leads to Profit course.
Two 30 minute private one on one coaching sessions with Gaia Morrissette ($250 value)
8 Classes on Wednesday: March 24- May 12, 2021

Investment: Includes $597 or 4 monthly payment of $160.00
Lifetime access and all future updated and bonus content
Eight X 2 hour online video classes and replays
Workbook and all other resources
We can't wait to laugh, grow, and expand with you!
Until then have a sexy horny bum wiggling day!
Gaia Morrissette- Holistic Sexual Wellness Specialist
Lee Watson- Men's Empowerment Coach
**** To learn more about your two epic facilitators make sure you read our bio's***

Your Instructor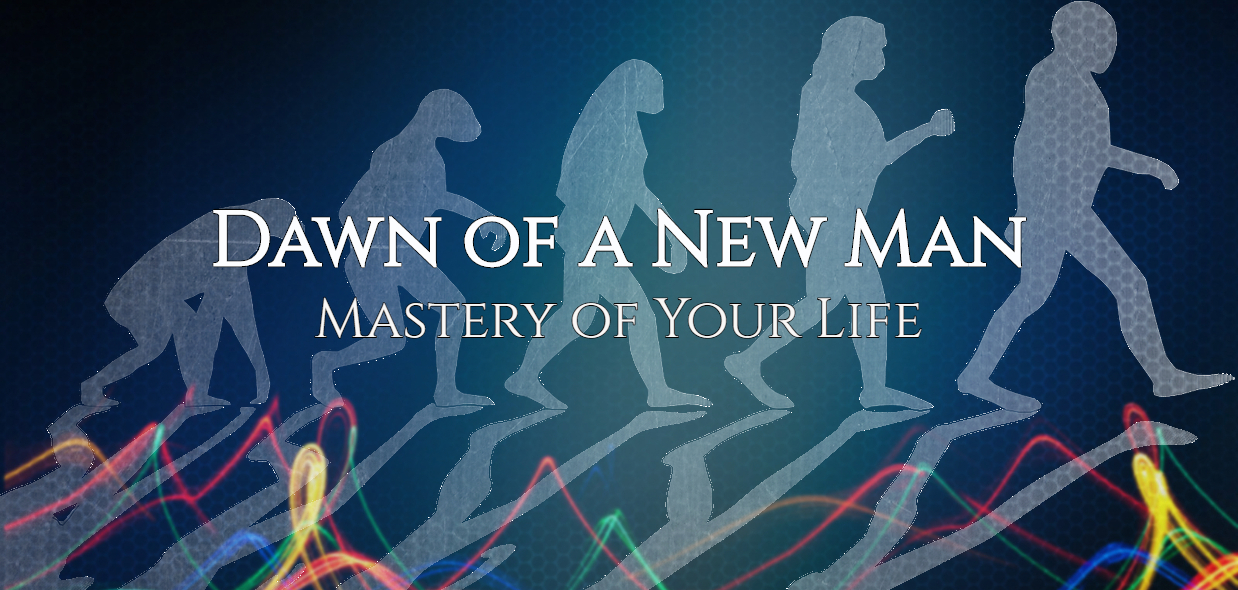 Gaia Bio: For over 10 years Gaia Morrissette has been an renown international speaker, trainer, facilitator and coach who makes the world a happier, safer and sexier place for us all. She believes the keys to a happy, healthy, wealthy, magical and EPIC orgasmic life is ; Sexual Wellness, Embracing the human experience and releasing fear, shame , guilt and self-loathing.Gaia supports people living with more pleasure through Holistic Sexual Wellness, Trauma Recovery, and Divine Sexual and Elemental Magicks. She is a Holistic Sexual Wellness and BDSM Wellness Specialist and High Priestess and Pro-Dominatrix. Her philosophy is that for true Sexual Wellness to happen you must look at these 5 aspects: Play, Sensuality, Sexuality, Exploration and Sacred. Her published book: Stop! Drop! & Wiggle! explores the first aspect which is our foundation of Happiness: PLAY. Gaia is the Founder of SucculentLiving.com , empressgaia.com and the Succulent Living Institute. Her education and training consist of, sexology, trauma recovery, life coaching, tantra training, sex coaching, and lots of practice in the areas of play, healing, and exploring

---
Lee Watson bio: Lee has been on a personal self-discovery journey for over 4 years after realizing over and over that many of his thoughts, feelings, values, and beliefs about himself and the world around him weren't being reflected in his outward behaviours and actions. He determined early on that he was living his life based on what his social conditioning had led him to believe regarding a man's behaviour and emotional expression, instead of moving through the world in a way that felt right and true to him as an individual. This began an exploration through different alternative modalities such as meditation, float therapy, and plant medicines which ultimately expanded his self-awareness, giving him the ability to be more in line with who he really is. As a result of many different realizations, he began to take his self-care more seriously, changing his relationship with food, alcohol, and other areas where he noticed attachments that lacked any real intention. Two years ago, Lee and his partner connected with Gaia Morrissette in search of assistance with their relationship that had lost a certain spark and sexual connection. Through his work with Gaia he began to rekindle the relationship with himself, from both a loving and sexual perspective, that he was then able to carry into his relationship with his partner while also bringing more meaning into the interactions he shared with others in his life. He now lives more presently using the tools he has acquired along the way and is called to share what he has learned with others in order to help them tap into their true potential and fully experience the life they are meant to live. Lee recently left the corporate world, where he developed an ability to quickly adapt to changing environments and challenges while proving his exceptional analytical and problem-solving skills. He has been studying and apprenticing with Gaia for a year and is working to take on the role of a Men's Empowerment Coach. He has also been hosting and holding ceremonial space for over a year and is currently working to complete his Sound Therapy Certification training through the Institute of Traditional Medicine, as well as a Thanatology certificate through Conestoga College.
Frequently Asked Questions
When does the course start and finish?
The course starts March 24- May 12, 2021 for 8 Wednesday @ 7pm-9pm EST
How long do I have access to the course?
How does lifetime access sound? After the course starts, you have unlimited access to this course for as long as you like - across any and all devices you own.
What if I am unhappy with the course?
We would never want you to be unhappy! If you are unsatisfied with your purchase after the 1st class you can receive a refund minus $50.00 Admin fee,