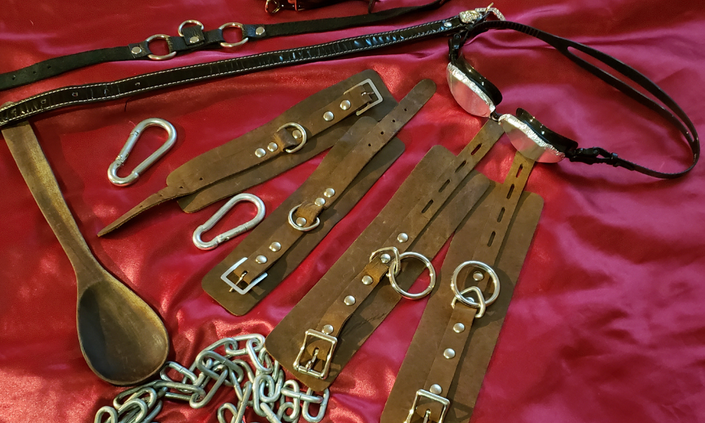 Empress Gaia Exclusive BDSM Membership Program
Blending of BDSM education and entertainment
Empress Gaia Exclusive BDSM Membership Program

Have you been craving you could learn all about #BDSM in a fun, safe experience from the comfort of your own house.
Come join Empress Gaia Exclusive BDSM Membership Program. After so many request for deeper understand and training about different kinks and fetishes, this membership was born..
Have you always been curious about what happens in a dungeon and what does Gaia do in there? You can now see what happens by joining the membership.
Seeing so many of you love Gaia's lives from the Dungeon posts/shows Gaia decided to start a BDSM education Membership program that combines both teaching about BDSM / Kink with live demo's for all you voyeurs and kinky knowledge seekers last year.
Empress Gaia BDSM Membership program: Sexy, fun and money saving way to continue your education, skills building and Kinky Tribe: Membership includes:
Unlimited access to all past recordings since the start March 2020 as long as you are a member
Once a month- Pre-recorded video release on the 15th of every month. Exploring one new kink or fetish. Both education of the what, why and how's then some live play with demo dolly to see that kink in action. Each month it will be either Empress Gaia as the expert or she will bring in a guest expert
The chance to be a demo dolly free for members - Non- Members it $300 (calling all exhibitions)
Discounts,savings and preferred pricing on BDSM products, furniture, events and courses from Empress Gaia partnerships and vendors
Preferred rate for private Pro-Domme sessions with Empress Gaia Morrissette of saving of 15%
Once every 3 months bonus videos answering all the members questions
Also each year you get free access to one other of Gaia's Self Study Courses
2 times a year Gaia will host a full day meet and greet BDSM clinic that will be available to members at preferred rate. It will be both in person and available online if you cant make it in person
Annual Membership of $564/year which works out $47/month
Empress Gaia has teamed up with Kink Crate so all your tools, toys and equipment you need to explore that months kink will be available each month for an extra fee. Starting in March 2022 .
HERE ARE THE RULES so everyone feels safe and respected
Do not reach out to other members we will have mix and mingle events twice a year so everyone can feel safe. This is not a space to pick up!!!!!
It is fine if you are aroused during the live play sessions however if you decided to pleasure yourself the group doesnt want or need to hear it so audio and video is off!! Failing to do this once will get you kick out of the group with no refund! RESPECT is the most important thing.
Judgemental or hate behaviour or language will get you removed from the group! NO icking anyone's WOW!
We cant wait to be kinky with you!
Empress Gaia
Your Instructor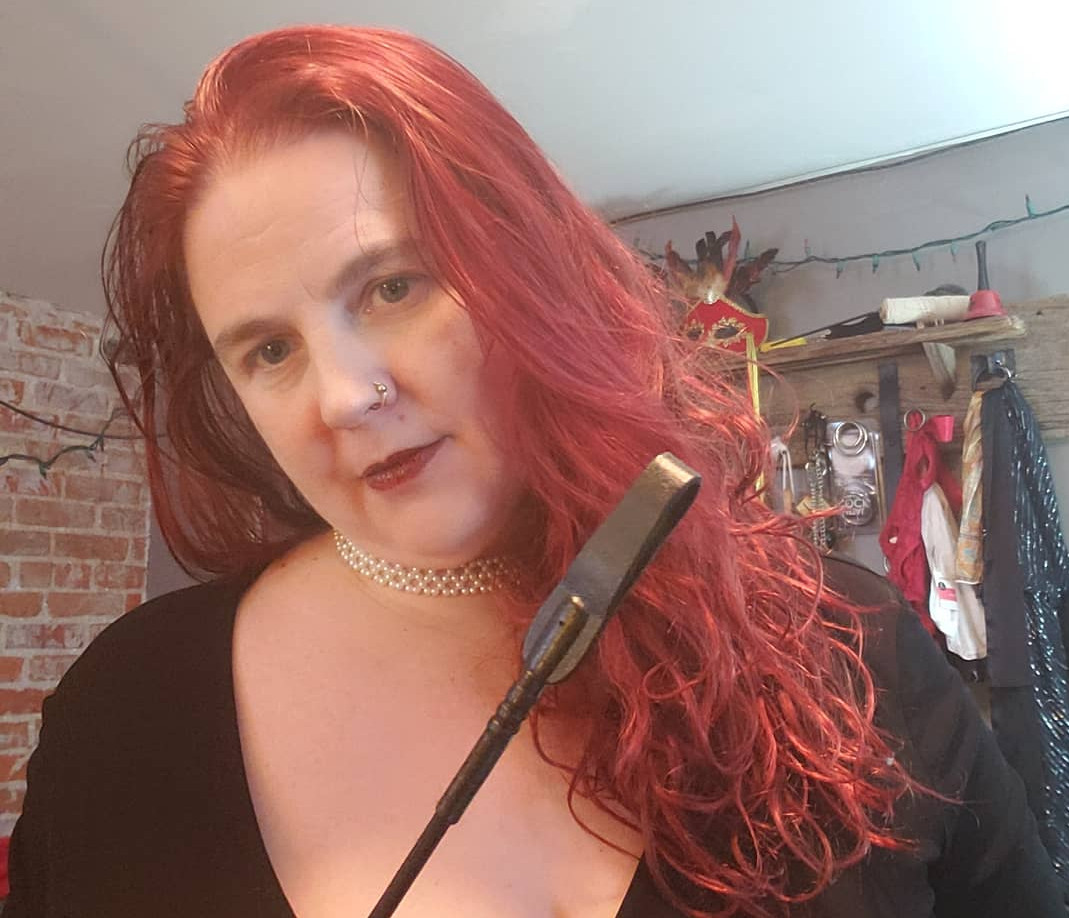 As a very Orgasmic Goddess I love everything to do with human sexuality both personally and professionally. I have spent my life in search of daily epic orgasmic pleasure, and quest toward a deeper understanding of human desire both physically and psychologically…
Human sexuality is my life. I eat, sleep and breathe it.
My personal sexual journey has allowed me discover that I am a kinky slut. BDSM and many forms of sexual exploration have enable me to truly love and accept all of my sexual desire, kinks and aspects. I have discovered that I long and crave to be worshiped. There is a burning need inside me to own and dominate. I truly am Healthy Ethical Sadist. I am blissfully delighted to laugh at the discomfort of others (evil laugh… HAHAHA!).
I am deeply passionate about supporting others on their journey of self-discovery, self-acceptance and expression of their deeper, darker sexuality. It excites me to guide, teach and make others become the best version of themselves. One of the many ways that I do this in the world is through the use of BDSM. . www.empressgaia.com

Course Curriculum
Welcome To Exclusive BDSM Membership Program
Available in days
days after you enroll
Impact Play - Spanking
Available in days
days after you enroll
BDSM Foundations
Available in days
days after you enroll
Frequently Asked Questions
When does the membership start and finish?
This is a annual membership BDSM program. You get access as soon as you pay your membership fee. Then you are automatic billed annually on the date you purchase. You will have unlimited access as long as you are in good standing
How long do I have access to the membership content?
You have unlimited access to all past replays for as long as you are paying member of Empress Gaia Exclusive Private BDSM Membership Program
Refund policy?
We would never want you to be unhappy! However the policy is that you may cancel your membership at anytime. Once you cancel it will affect your next billing cycle. There are no refunds for the year you paid.