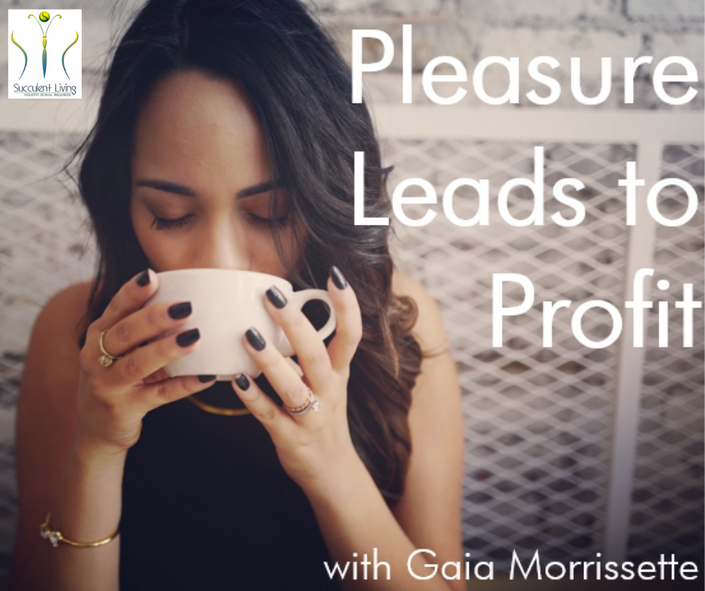 Pleasure Leads to Profit- Self Study online course
In this 7 class self study online course, we will dig deep into the relationships between Pleasure, Profit, Productivity .
Watch Promo
Enroll in Course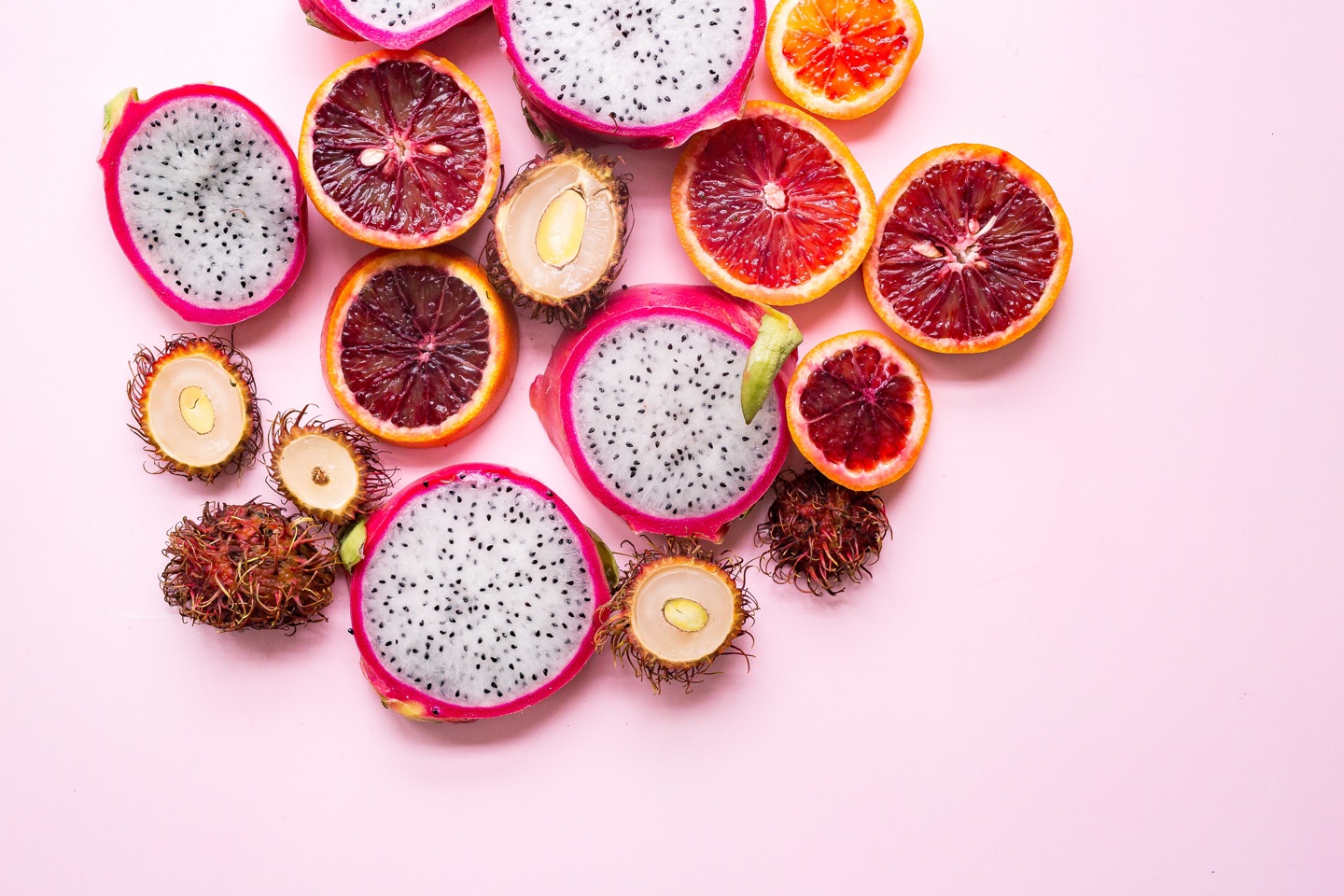 "The Pleasure to Profit class I attended was filled with amazing and easy to use tools. It is rare for me to be in a class where O am totally enthusiastic about the homework....or should I call it play. Gaia's vulnerability and presence made it so easy to be open and allow all us to be able to change what we were there to change and embrace and choose a more succulent, profitable life!"
- Milica ,Marmora, ON
When I say the word "Pleasure," what first thoughts pop into your head?
Does your body feel any sensations?
When I say "Pleasure, Profit and Productivity," now what first thoughts
pop into your head?
Did your body experience any sensations?
If any of your answers feel uncomfortable, awkward or just wrong, this course is for you.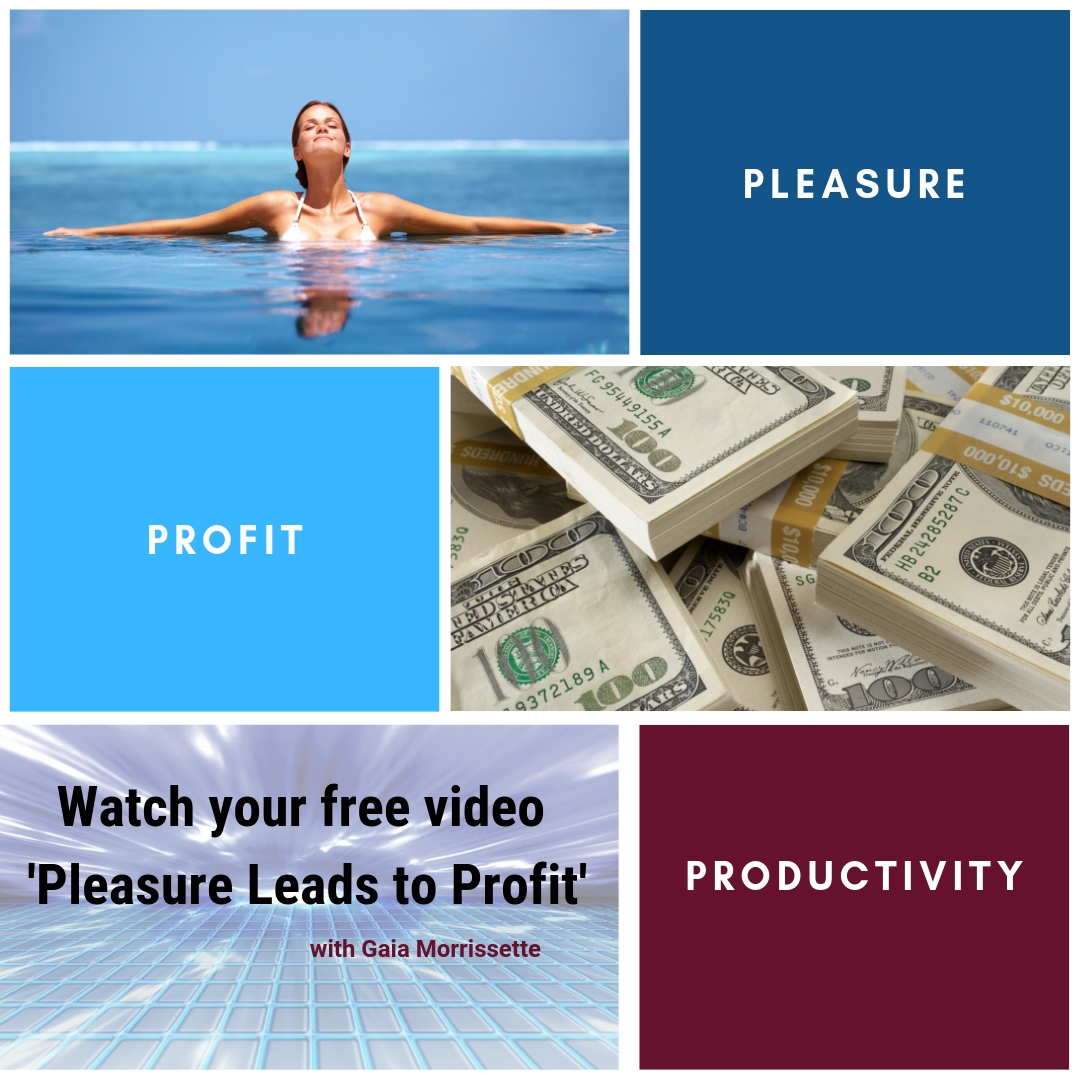 Did you know that how you feel and think about pleasure and happiness is affecting your bottom line and overall success in your business and personal life? Here are some of the other ways it is AFFECTING your ability:
To make more money!
To creatively solve problems!
To handle stress in your personal and professional life!
To manage your physical health!
To develop and be creative to support business growth
To adapt with the needs of your target market
To have an abundance of energy and time
According to the American Psychological Association, studies on stress have found that 49% of males and 53% of females in America are overwhelmed by stress. They found that the top two stressors were money and work.
Studies prove that stress is a huge cause of physical illness, mental health concerns, unhappiness and low productivity. Studies have proven that one of the many benefits of daily pleasure moments is that it allows the body to be flooded with happy biochemicals that counter the stress effects in the body and mind. Don't YOU want to figure out how to make pleasure a priority to help better your personal and professional life?
In this 7-class prerecorded self-study online course, with 4 one on one support sessions with Gaia , come explore the links between Pleasure, Profit and Productivity. Discovering the 3 P's will allow you to sleep soundly knowing that you have all the time, energy and money you need and more. Did you know there are 3 different kinds and levels of pleasure, and only one of them is orgasmic pleasure? During the course, we will dig deep into how each kind of pleasure can affect your financial abundance, business growth and how much time and energy you can create in your life! When you become best friends and dance with pleasure, you are also able to hold space for creating and developing new products, courses and systems with ease and joy. Become an Ethical Pleasure Seeker.
Learn the different levels of pleasure and how each level affects your business success.
Discover the common barriers many people (even successful people) have around pleasure and what it takes to dissolve these barriers.
Explore the steps to becoming an ethical pleasure seeker and make the practical, tangible connections between having more pleasure and earning more income!
Your Learning Outcomes:
Discover the 3 types of Pleasure and how each frequency supports different aspects of your life and business
Dive into the 3 P's: Pleasure, Profit and Productivity and explore how they work together
Find out what your money and pleasure blockages are and how to move past them
Receive tools to start releasing your money and pleasure blockages and keep them unblocked
Create some business success goals and learn how to use pleasure to achieve them
Become an ethical pleasure seeker
See how you can have the life and business that you always dreamed of
Course details
Investment: in Canadian dollars!!
$1297.00 includes

:Lifetime access to all 7 online classes ( 14 hours of videos) and any future bonus content and course upgrade
The course workbook and all course resources
4 x 30 minute private one on one coaching with Gaia. Which is a must to help you move through this course! You have up to a year to use those 4 sessions
Can't wait to see you soon! Until then have a Profitable, Pleasure-Filled Day!
Holistic Sexual Wellness Specialist Gaia Morrissette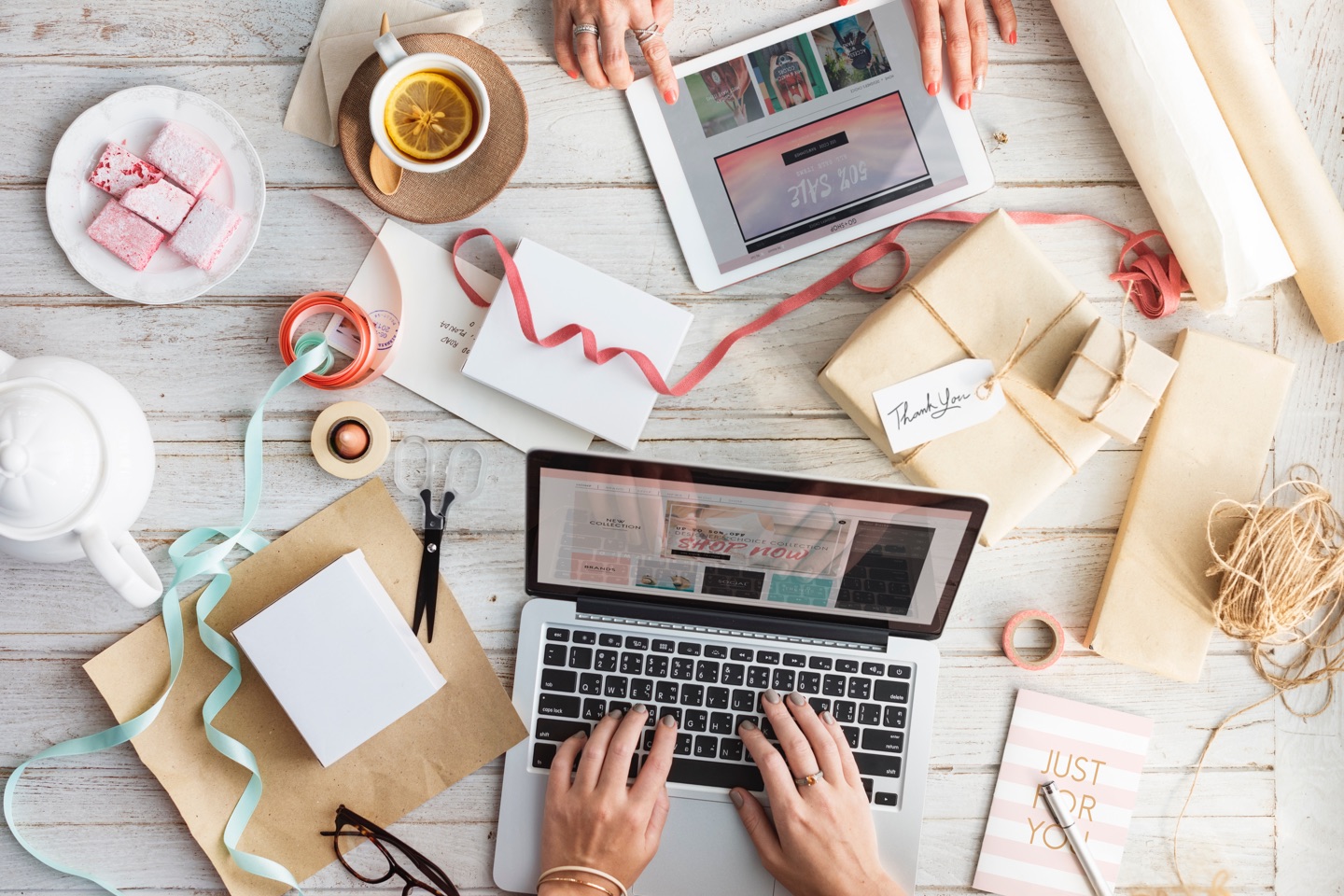 "I absolutely LOVED this course!
I literally had no expectations and I was pleasantly and sensually surprised with all the amazing takeaways and the empowerment afterwards.
I have to say that there were so many things that I learned and that I've incorporated into my business and my daily life.
Gaia is brilliant. She's so in tune and just knows her stuff. She addressed everyone "hiccups" with sensuality, business flaws and whatever else may have come up.
I would highly recommend this course, entrepreneur or not, it's great to incorporate all the tools in your daily life. My body has blossomed and so has my business.
Love you Gaia! Thank you x a million."
- Natasha Jelenic-Covic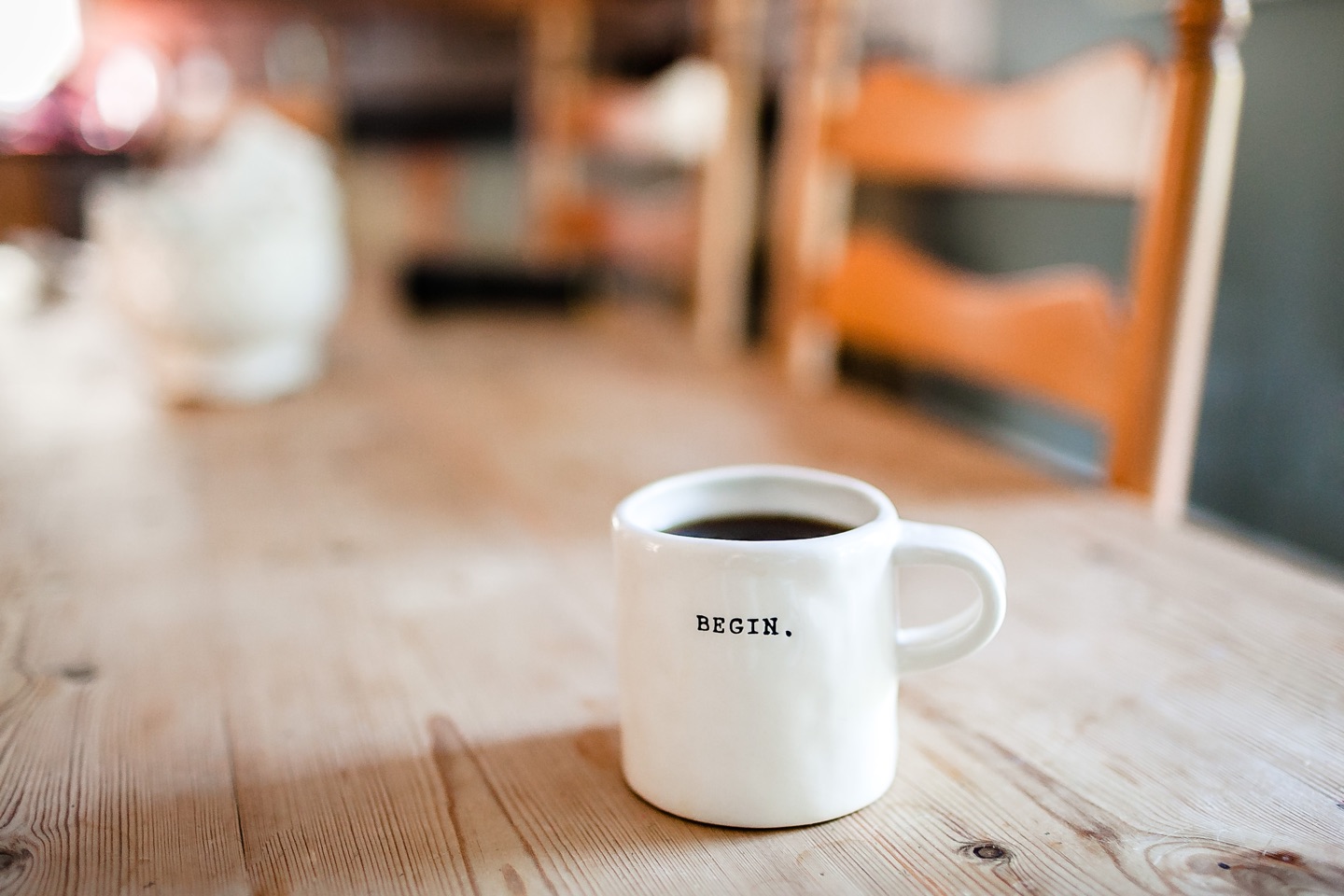 "Working day and night kept me successful but I had to ignore me to ensure that everything got done.
Working with Gaia in her Pleasure Leads to Profit course allowed me to take a moment every week to work on myself, step out my comfort zone, and create 'me' priorities.
Gaia's understanding and explanations of frequencies, money manifestations, and how it directly ties into pleasure was eye opening.
If you too are working yourself ragged and putting your needs last on a
long to-do list, I invite you to make the time to step out of your comfort zone and take Gaia's class."
- Catherine Saykaly-Stevens , The Networking Web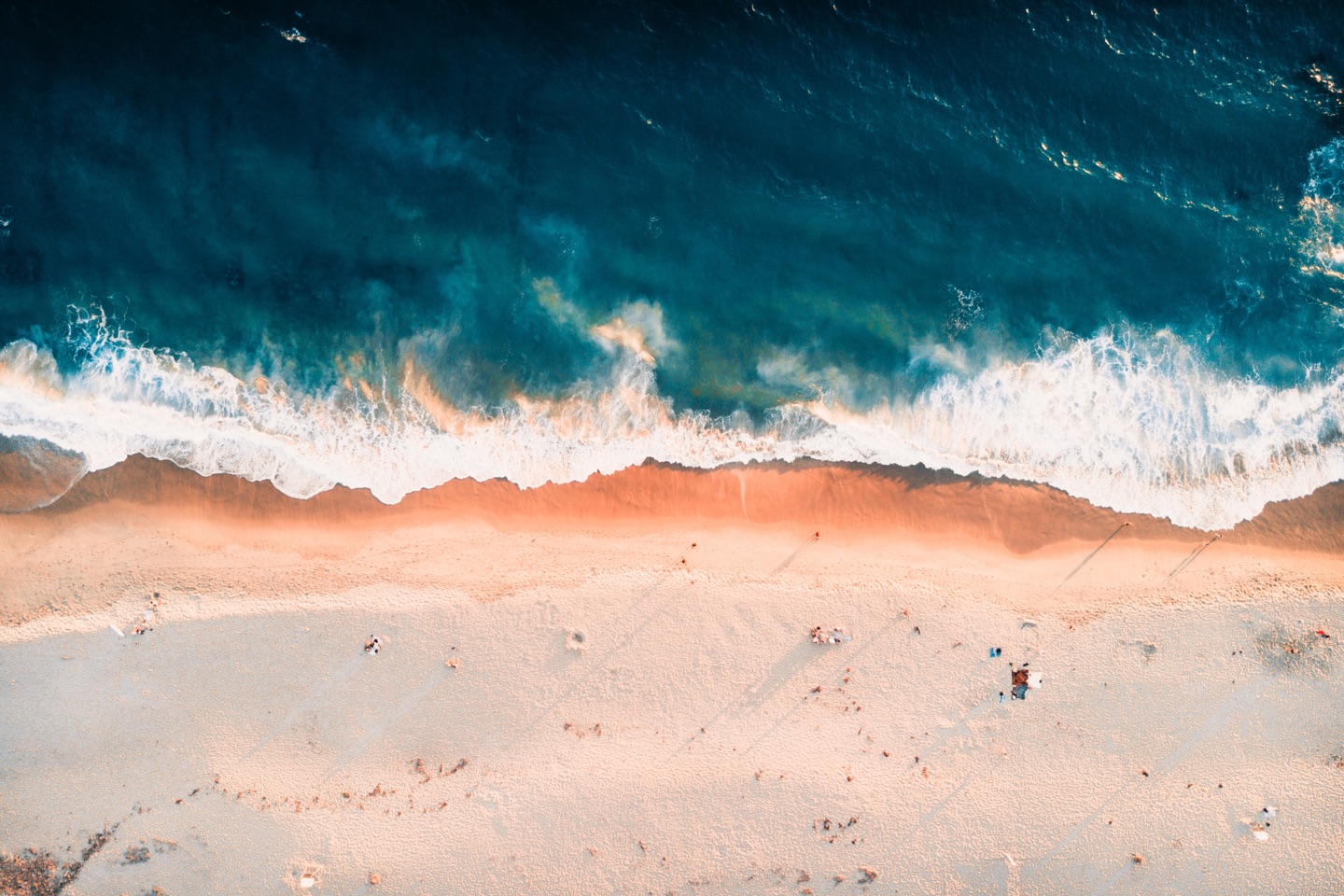 "I was recommended to take this class from a very connected friend. The
changes are still rolling out for me. One very cool change was that
people would pay me for sessions and classes while I was in group
session with Gaia. Each week Money was rolling in more and more. Gaia
was so open, so willing to facilitate everything that was going on with
me as the class progressed. I loved her invitations to include more
pleasure and sensuality in every area of my life, including the bedroom.
I also loved how playful she is in her everyday life, it was a huge
wake-up call for me to put some more energy into play. "
- Jennifer Cramer Lewis

Your Instructor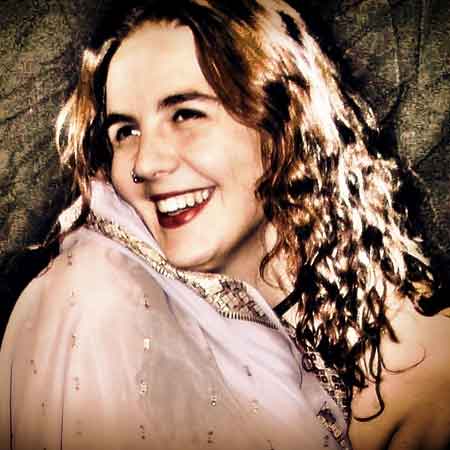 As a very Orgasmic Goddess I love everything to do with human sexuality both personally and professionally. I have spent my life in search of daily epic orgasmic pleasure, and quest toward a deeper understanding of human desire both physically and psychologically…
Human sexuality is my life. I eat, sleep and breathe it.
My personal sexual journey has allowed me discover that I am a kinky slut. BDSM and many forms of sexual exploration have enable me to truly love and accept all of my sexual desire, kinks and aspects. I have discovered that I long and crave to be worshiped. There is a burning need inside me to own and dominate. I truly am Healthy Ethical Sadist. I am blissfully delighted to laugh at the discomfort of others (evil laugh… HAHAHA!).
I am deeply passionate about supporting others on their journey of self-discovery, self-acceptance and expression of their deeper, darker sexuality. It excites me to guide, teach and make others become the best version of themselves. One of the many ways that I do this in the world is through the use of BDSM. . www.empressgaia.com
Here is the more Vanilla Gaia Morrissette, has dedicated her life to making the world a happier, sexier, magickal and safer place for us all. She believes that the keys to a happy, healthy, wealthy, magickal and EPIC orgasmic life is; sexual wellness, embracing the human experience and letting go of Fear, Shame,Guilt and Self- Loathing. She is a world renowned Holistic Sexual Wellness Specialist, BDSM Wellness Specialist, Instructor, Published Author, International Speaker and founder of Succulent Living . She is also a High Priestess of Divine Sexuality and Guardian of Elemental Magicks while be a universal translater of Love and Light in the universe . Through her Sexual Wellness Coaching Private Practice; she makes pleasure safe, makes sex better and helps you take it to next level. Her philosophy is that for true Sexual Wellness to happen you must look at these 5 aspects: Play, Sensuality, Sexuality, Exploration and Sacred. Her published book: Stop! Drop! & Wiggle! explores the first aspect which is our foundation of Happiness: PLAY. She is also the founder and Department Head of the Sexual Wellness Coaching Certification Program at The Succulent Living Institute. Her education and training consist of, sexology, trauma recovery, life coaching, tantra training, sex coaching, and lots of practice in the areas of play, healing, and exploring. For more information about Gaia and her professional practice, please visit www.succulentliving.com.
Frequently Asked Questions
When does the course start and finish?
Starts whenever you purchase it. You have a lifetime access to it. This is the one of the many benefits to Self Study Courses.. Another is that you can show up for your learning in PJ or without pants..lol
How long do I have access to the course?
How does lifetime access sound? After enrolling, you have unlimited access to this course for as long as you like - across any and all devices you own.
What if I am unhappy with the course?
We would never want you to be unhappy! If you are unsatisfied with your purchase, contact us in the first 30 days and we will give you a full refund.
Guess what? I am in Canada so drum roll please.........

All Prices are in Canadian dollars.

All you Americans, that is about 30% savings for you!!!!!

All you Canadians, all Taxes are included!!!!

All you Others, all Taxes are included!!!